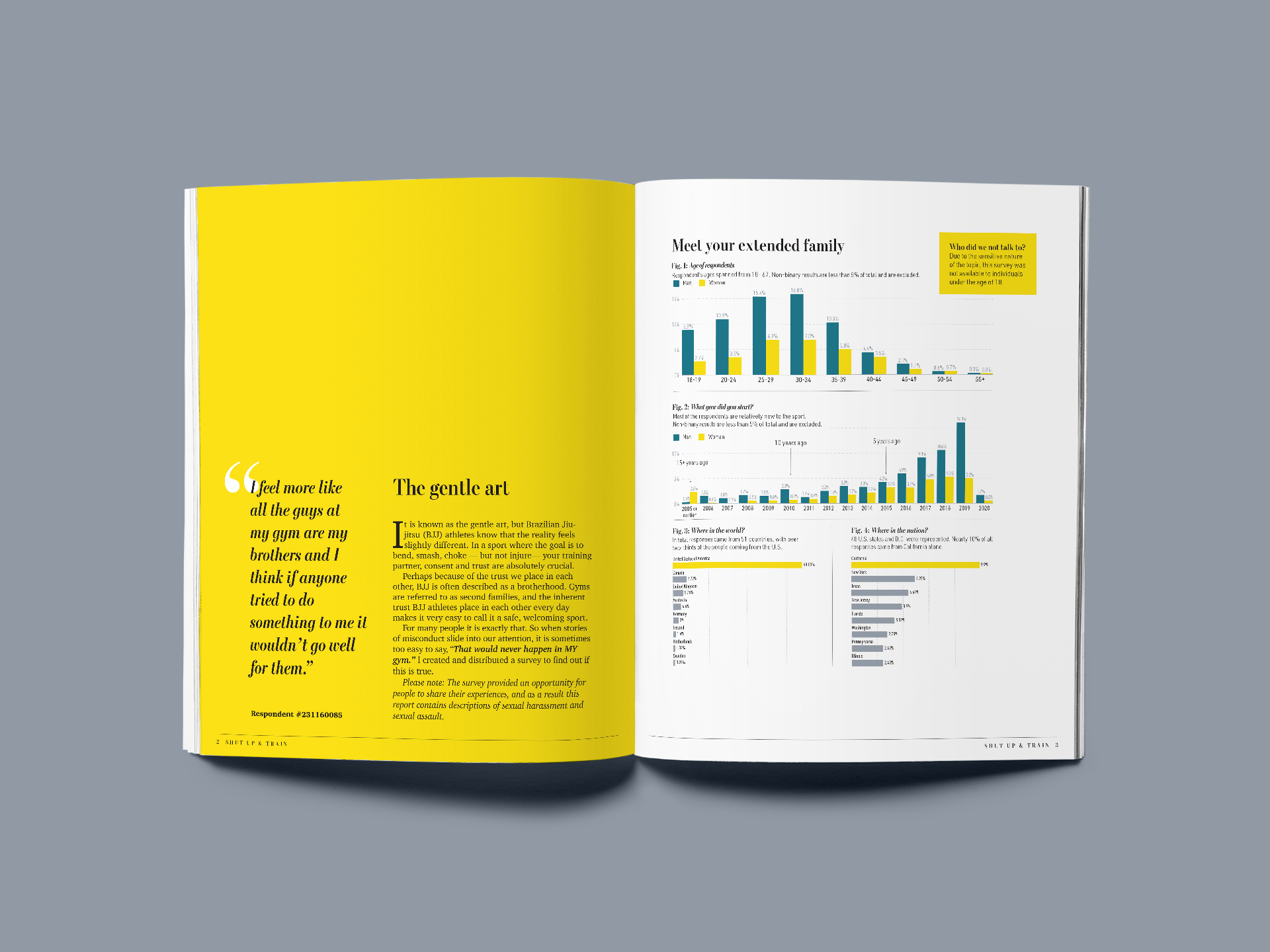 In 2020 I became involved with a project that surveyed & reported on sexual harassment and sexual assault in the Brazilian Jiu-jitsu community. 
The survey collected 1500 responses from 50 countries and the resulting report needed to be presented in a clear, unbiased and tactful way. I handled every visual aspect of the report — art direction, page layout, and chart creation. 
With 66 pages and 49 figures, this was one of the largest and most meaningful projects I've worked on to date.