​​​​​​​
In the late 1930's Ettore Bugatti began building what was to be the worlds fastest airplane. WWII broke out before it could be completed, and as a result it was disassembled and hidden across Bugatti's estate. Even though it was reassembled and restored after the war it was never flown, and instead is on permanent display in Oshkosh, Wisconsin.

In 2009 a small team in England began a remarkable journey to reconstruct and fly the Bugatti 100P. In 2013 they asked for a bit of help to recreate the original instrument panel. Their recreation would be controlled with modern electronics, but they wanted an accurate looking panel to include for display purposes. I happily offered my skills. 
I include this in my portfolio not because it was a significant technical or creative challenge, but simply because it was

one of the coolest things

I ever got to work on. 
in 2015 the reproduction of the 100P made its first successful flight. However, on its third test flight in 2016, a mechanical failure caused the plane to crash, killing the pilot, and project leader, Scotty Wilson.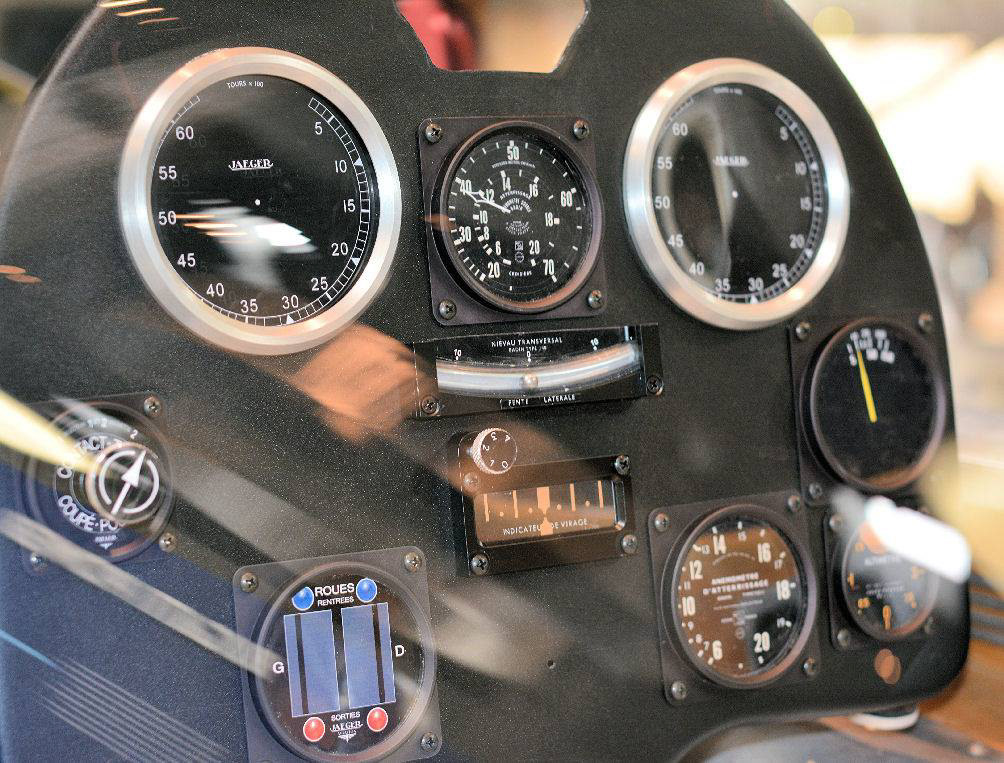 the 100P team supplied me with a few of the schematics, but mostly I had to work with photographs of the original instruments. 
You can see the edge of this auxiliary panel in the original photo above. From left to right is: engine oil pressure; oil temperature; water temperature.
The top row displays the front engine and the bottom row are rear engine gauges. Photo Courtesy of 
The Bugatti100p Project 
My name was engraved on the plane.